Adult Bible Studies
Adult Bible Studies is just one of many available or planned for Christian Bible Studies.net. If this is a search engine results page (SERP), you may want to browse other categories of Bible study on the nav bar to the left.
Adult Bible Studies is further sub-categorized according to the subjects in the table below. Click on each subject for more information.
alcoholism help

mens bible studies

christian
singles

trust in God

servant leadership

bible studies for women

Bible
timeline

creation vs evolution

pornography addiction
As indicated by the title, this Bible study is set aside for conversation among grown ups. As an aside, I'm old enough to remember a time when adults sent children into another part of the house so they talk freely.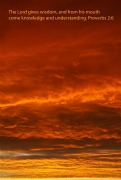 However, you need not worry that there is any improper language or topics. This site is family friendly. Reserving some subjects for the Adult Bible Studies section is simply an arbitrary way to organize the many topics found on this site.
You might be surprised to learn that not all professing Christians are grown up adults. And I'm not talking about the chronological age of the believer.
When a person (man, woman, boy, or girl) becomes a disciple of Jesus by believing that He (Jesus Christ) is God come in human flesh and "confessing Him with their mouth as Lord (Romans 10:9)" [1], two things happen instantly.
The first thing that happens is that you immediately become a citizen of the Kingdom of God. The Apostle Paul likened this process to being "translated from the kingdom of darkness into the marvelous light of God's Kingdom (Colossians 1:13)" [2] .
From now on you have dual citenzship; the earthly and the heavenly.
The second thing that happens is the Spirit of God literally enters your body and takes up residence.
John 14:15-17 (NIV)
15 "If you love me, you will obey what I command.
16 And I will ask the Father, and he will give you another Counselor to be with youforever--
17 the Spirit of truth. The world cannot accept him, because it neither sees him norknows him. But you know him, for he lives with you and will be in you." [1]
Jesus referred to this function in John 3:1-6 as being born again.
John 3:5-6 (NIV)
5 "… I tell you the truth, no one can enter the kingdom of God unless he is born ofwater and the Spirit.
6 Flesh gives birth to flesh, but the Spirit gives birth to spirit." [1]
Being born again is necessitated by the disobedience of one man, the first created man, whose name was Adam.
When this man died, God's Spirit died within him. Adam literally became a dead man walking. As a result, all of us; as his descendants are born dead; i.e (without the Spirit of God within).
The point is that when you are born again by the Spirit of God you are not re-born as fully formed functional spiritual adult. You are born again as a spiritual baby.
And you will grow in direct proportion to the amount of the Word of God you supply your "inner man"; i.e. your spirit (Ephesians 3:16). [2]
This is why Bible study is so vitally important. Just as physical children are vulnerable to predators and circumstances they don't understand, in a similar way spiritual children are vulnerable to spiritual attack and negative circumstances.
When if comes to spiritual food, there is milk and there is meat. Milk is for spiritual babies. Meat is for fully formed spiritual adults.
Hebrews 5:12-14 (KJV)
"12 For when for the time ye ought to be teachers, ye have need that one teach youagain which be the first principles of the oracles of God; and are become such as have need of milk, and not ofstrong meat.
13 For every one that useth milk is unskilful in the word of righteousness: for he isa babe.
14 But strong meat belongeth to them that are of full age, even those who by reason ofuse have their senses exercised to discern both good and evil." [2]
Now, I've said all this to say that Adult Bible Studies is not spiritual milk. The function of adult Bible studies is to launch the believer into greater depths and heights of understanding in Christ Jesus.
_______________________________________
[1] The Holy Bible: New International Version Grand Rapids: Zondervan, 1984. WORDsearch CROSS e-book., Wordsearch8™ Bible Software, .
[2] Holy Bible: King James Version WORDsearch CROSS e-book., Wordsearch8™ Bible Software, .