How To Pray - Part 1 of 2
All serious pray-ers (people who know how to pray); are devoted students of the Bible.
Here's why.

Jesus said in John 14:21 (NIV) "Whoever has my commands and obeys them, he is the one who loves me. He who loves me will be loved by my Father, and I too will love him and show myself to him."

The promise here to the obedient student of the Bible is a special fellowship/relationship with God in Christ. This is so important it must be repeated. God has promised a special relationship with those who are obedient students of the Word of God. Fundamental to any relationship is communication.

It follows then that knowing how to pray is an outgrowth of a sweet relationship with God in Christ.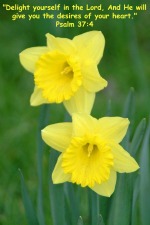 Some wise guy once asked Jesus what was the most important commandment. Jesus said "to love the Lord God with all your heart and mind; and to love your neighbor as you love yourself... Jesus said this one commandment is the whole Bible!!!
Our vertical relationship with God is measured by our horizontal relationship with each other.
There are many folk who
SAY
they love God, who through their words and deeds declare they do NOT love God.
1Jn 2:4-5;
He that saith, I know him, and keepeth not his commandments, is a liar, and the truth is not in him. But whoso keepeth his word, in him verily is the love of God perfected: hereby we realize that we are in him.
Eph 4:31
Let all bitterness, and wrath, and anger, and clamor, and evil speaking, be put away from you, with all malice:
What does this have to do with knowing how to pray?

That's a good question. For an answer, look closely at the scriptures below.
1Jn 3:19
And hereby we realize that we are of the truth, and shall encourage our hearts before him.

3:20 - For if our heart makes us feel guilty, God is greater than our heart, and understands all things.

3:21 -Beloved, if our heart condemn us not, then have we CONFIDENCE toward God.

3:22 - And whatsoever we ask, we receive of him, because we obey his commandments, and practice those things that are pleasing in his sight.
Doing what is right means speaking and doing the Word of God. Knowing how to pray is directly proportional to your understanding of God's Word! Righteousness makes for a confident prayer life.
1 John 3:6-7 (NIV)
No one who lives in him keeps on sinning. No one who continues to sin has either seen him or known him.
Dear children, do not let anyone lead you astray. He who does what is right is righteous, just as he is righteous.

Living our lives in obedience to our best understanding of the Word of God gives us tremendous confidence, before the Lord. Because our hearts our not guilty before Him.
It works the same way, as when you were disobedient as children. If you knew you were good, you had more confidence in your petition to your parents!
1John 5:13-15 (NIV)
I write these things to you who believe in the name of the Son of God so that you may know that you have eternal life.

This is the CONFIDENCE we have in approaching God: that if we ask anything according to his will (His Word is His Will), he hears us.

And if we know that he hears us--whatever we ask--we know that we have what we asked of him.

So then receiving from God the answers to your prayers is a TWO STEP PROCESS.
First:
Study and be very familiar with God's Word
"For the word of God is quick, and powerful, and sharper than any two edged sword, piercing even to the dividing asunder of soul and spirit, and of the joints and marrow, and is a discerner of the thoughts and intents of the heart."
Heb 4:12
God's Word changes our perceptions, thoughts, and attitudes. Because of His Word we approach Him in prayer in alignment with His spirit, and His mind.
Having armed ourselves with the mind of God, we are then equipped to speak to Him.
Second:
Simply Pray as led by His spirit with in you. (If you have confessed Christ as Lord His Holy Spirit is resident within.)

Prayer combined with God's WORD (literally praying His word/standing on His Word) is the believer's chief weapon against falling down (internal temptation),
against sin (outward pressure),
and against the devil's lies (your mind).
Anyone who knows how to receive from God has learned how to pray using the Word of God. Hence the necessity of being a student of the Word of God.
1Jn 2:16
For all that is in the world, the lust of the flesh, and the lust of the eyes, and the pride of life, is not of the Father, but is of the world.
Knowing how to pray is understanding that apart from the Word of God there is no body and no thing that is righteous. God's Word is the only Word we can speak that will make a difference.
Said differently, Prayer is our power, comfort, guidance, and sweet communion with the Spirit of God.
All right then, here's the wind up!
1. Knowing how to pray; i.e. to have power in prayer - you must KNOW the WORD.
2. Then you must OBEY THE WORD.
3. Obeying His word gives confidence. With confidnce you can go boldly into His Presence!!!!
4. And in His Presence, we have the ear of God. And the Bible promise is: He hears us!!!
5. And if He hear us...we have what we've asked for!!!
THAT'S IT.

DON'T WAIT TILL THE BATTLE IS OVER.

SHOUT NOW!